Bearing Price Increasing
Views : 468
Update time : 2017-08-15 10:10:44
RCB Bearing adjusted the prices of part types of bearings recently, especially the low end bearings. The quotation valid period of RCB is adjusted from one month to one week temporarily. Regarding this price adjustment, RCB has explained to the main customers. This price adjustment is passive action, the main reasons is as below:

1. Review the bearing steel market of July, high end prices are relatively stable, but the price trend of low and medium end resources are strong. The low end resources of continuous casting without annealing is CNY4250 per Ton up to present, medium price is CNY4500 per Ton, and high end price is CNY6000 per Ton. Along with the cost rising of the large steel plant, it is estimated the bearing steel market will continue to be strong in August.


2. Under the disturbance of environment protection, the ex-factory cost of large steel plant is continuous to increase, it predicts the bearing steel market will be strong in the coming days.


3. The exchange rate of USD to CNY is reduced from 6.9033 to 6.6579 of today in the past three months, and the increasing range is 3.68%.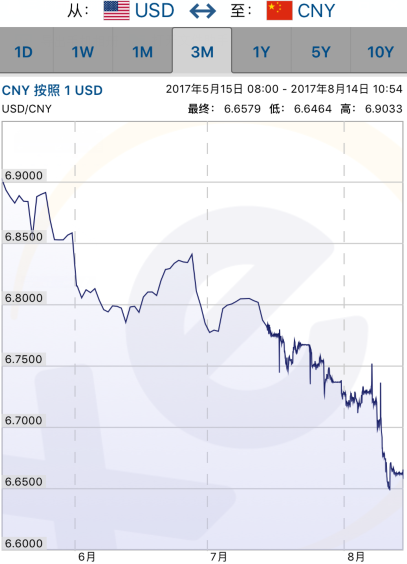 4. The government stepped up efforts to clean up the environment, which result in the production halts or reduction of low end supplier of finished products, parts and heat treatment.

It is important to note that the adjustment of RCB bearing mainly involves in low end distributor market. For the end customer, large size bearing and high precision bearing, the prices are not adjusted or the adjustment range is within 3%.

According to the market situation at present, RCB predicts the main manufacturers in bearing industry will increase the prices in the last quarter of this year again. Subject to the influence of environment protection and reduction of outdated capacity, bearing supply will be still very tight. The price increasing will be last to the first quarter of 2018.
rcbbearing.com © All Rights Reserved.